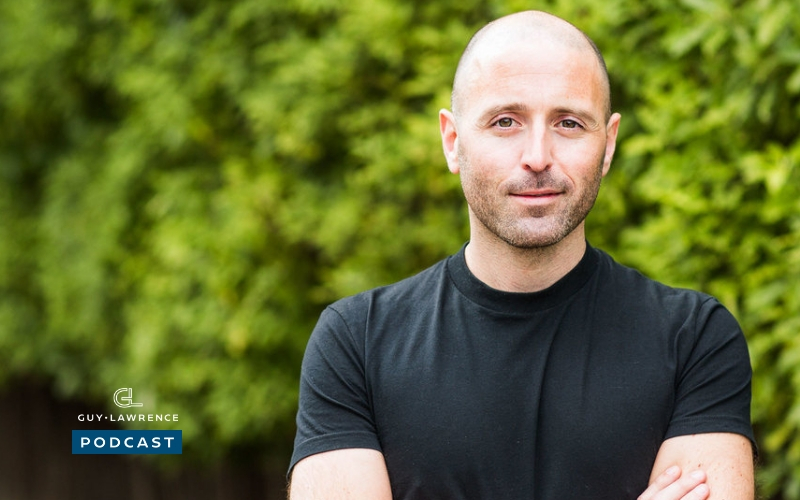 #68 My awesome guest this week is Lee Harris, Intuitive medium and author of his brand new book, Energy Speaks.
Ever since having Paul Selig on the show, channeling has fascinated me.  If you are a regular listener to my podcast, you'll know I love exploring rabbit holes, and this one goes straight down there! Enjoy.
Subscribe On:
---
About Lee: Lee Harris is an internationally acclaimed speaker, transformational leader, intuitive medium, musician, and spiritual artist. In 2004, he began hosting channeling sessions and readings in his home, and today his work and videos reach hundred of thousands every month. A native of England, he now lives in the US.
Now based in California, he has built his company, Lee Harris Energy (LHE), into the multi-media, worldwide event company and production house it is today. Leading an ten-member international team, Lee is passionate about grounding creative spirituality into these challenging times. He is also determined to see people experience impactful and abundant lives while supporting each other through community.
►Audio Version:

Links & Resources For Lee Harris:
Ps. Whenever you're ready, here are 3 ways I can help begin to create lasting change in your life with this work.
1. Grab my free Daytime Reset Meditation
This is the very thing I do daily. And it only takes 7 minutes! The benefits are endless and a swear by it. DO NOT underestimate the power of this simple process– Click Here
2. Subscribe to my podcast. It's completely free
Here I have conversations that go well beyond conventional health, wealth and wisdom to inspire us to be the best versions of ourselves daily. Guests include world leading experts in this field of work. Join my newsletter to stay up to date or…  Subscribe on: iTunes | Spotify | Stitcher | Youtube
3. Join our Let It In Academy & connect with others who implement this work
This is where the rubber meets the road. Be part of a supportive community and also have direct access to me. This is a proven program to demystify meditation and help create transformation from the inside out – Click Here