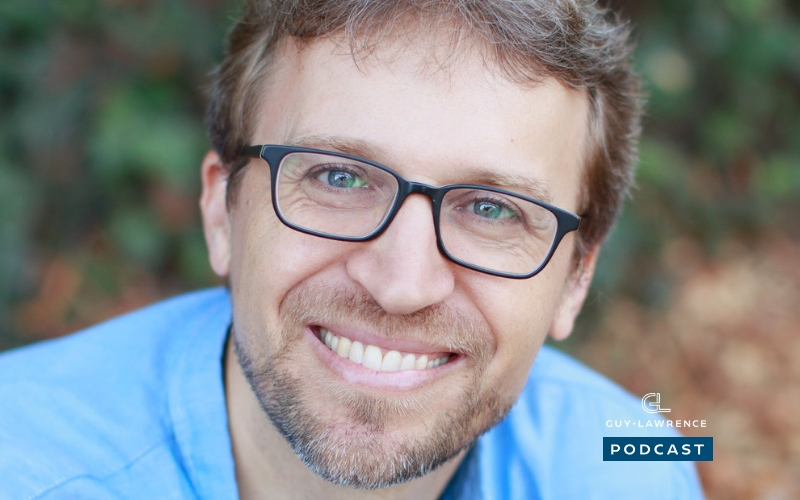 #91 My awesome guest this week is Sky Nelson-Isaacs. A  physicist, author. speaker, and musician.
This was a conversation I was pretty excited about. When a scientist writes a book call Living In Flow: The Science Of Synchronicity &  How Your Choices Shape The World, he was someone I just had to have on my podcast. Enjoy!
Things we covered:
– How the answers to long-standing questions about synchronicity may be found in the strange world of quantum mechanics;
– How events can be meaningfully related, even though one doesn't cause the other and
how this is at the heart of his approach to synchronicity;
– LORRAX (Listen, Open, Reflect, Release, Act, XRepeat) process helps us cultivate flow
Subscribe On:
About Sky: Sky Nelson-Isaacs is a physics educator, speaker, author and musician. He has a masters degree in physics from San Francisco State University, with a thesis in String Theory, and a BS in physics from UC Berkeley. Nelson-Isaacs has dedicated his life to finding his own sense of purpose, beginning as a student of the Yogic master Sri Swami Satchidananda when he was less than five years old.
As an active researcher in quantum foundations, his research is supported through grant funding from a private foundation. An educator with nine years of classroom experience, with experience in industry as a software engineer, Nelson-Isaacs is also a multi -instrumentalist and professional performer of award-winning original musical compositions.
►Audio Version:

Ps. Whenever you're ready, here are 3 ways I can help begin to create lasting change in your life with this work.
1. Grab my free Daytime Reset Meditation
This is the very thing I do daily. And it only takes 7 minutes! The benefits are endless and a swear by it. DO NOT underestimate the power of this simple process– Click Here
2. Subscribe to my podcast. It's completely free
Here I have conversations that go well beyond conventional health, wealth and wisdom to inspire us to be the best versions of ourselves daily. Guests include world leading experts in this field of work. Join my newsletter to stay up to date or…  Subscribe on: iTunes | Spotify | Stitcher | Youtube
3. Join our Let It In Academy & connect with others who implement this work
This is where the rubber meets the road. Be part of a supportive community and also have direct access to me. This is a proven program to demystify meditation and help create transformation from the inside out – Click Here
TRANSCRIPT
Guy:                      Hi, I'm Guy Lawrence and you are listening to the Guy Lawrence podcast. If you're enjoying this content and you want to find out more and join me and come further down the rabbit hole, make sure you head back to the guylawrence.com.au. Awesome guys. Enjoy the show.