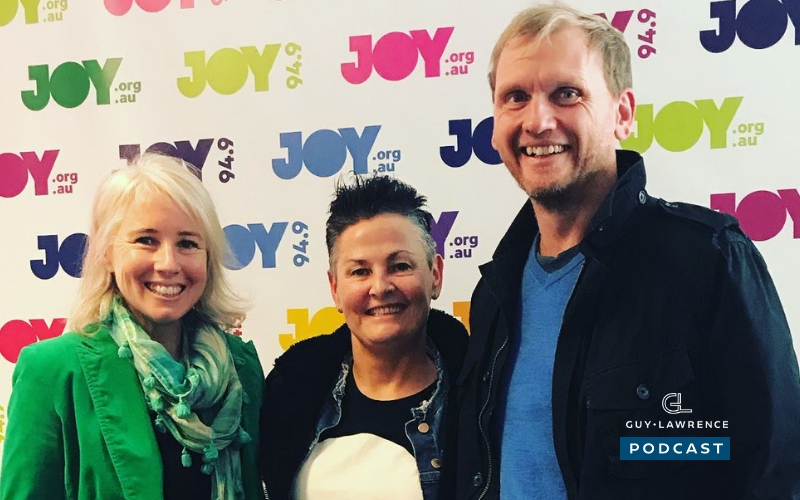 #42 I recently appeared on the Hot Entrepreneur series on Joy FM. hosted by Elizabeth Jackson. I shared the mic with the lovely Georgia Ellis of Bluechip Minds.
We discuss our passion and fascination with neuroscience and how we apply it in our lives. I loved this conversation I had with Elizabeth and Georgia, who specialises in delivering high-impact, practical and integrated training and coaching and teaches individuals and teams how to reprogram their minds for success.
Subscribe On:
---
►Audio Version:
Learn more about Georgia Ellis:
Learn more about Hot Entrepreneur Series:
www.joy.org.au/hotentrepreneur
Ps. Whenever you're ready, here are 3 ways I can help begin to create lasting change in your life with this work.
1. Grab my free Daytime Reset Meditation
This is the very thing I do daily. And it only takes 7 minutes! The benefits are endless and a swear by it. DO NOT underestimate the power of this simple process– Click Here
2. Subscribe to my podcast. It's completely free
Here I have conversations that go well beyond conventional health, wealth and wisdom to inspire us to be the best versions of ourselves daily. Guests include world leading experts in this field of work. Join my newsletter to stay up to date or…  Subscribe on: iTunes | Spotify | Stitcher | Youtube
3. Join our Let It In Academy & connect with others who implement this work
This is where the rubber meets the road. Be part of a supportive community and also have direct access to me. This is a proven program to demystify meditation and help create transformation from the inside out – Click Here