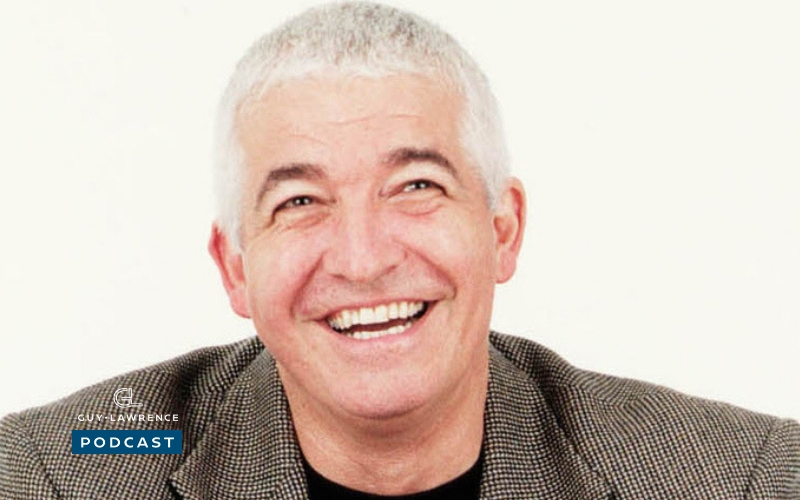 #65 My awesome guest this week is Allan Pease. Author of 18 best-selling books, it's safe to say Allan knows his stuff!
Today we dive into the topic of his recent book 'The Answer – How to discover what you want from life & make it happen'. I truly loved this conversation! One thing I have found is that people often struggle with what it is they want from life. Today we dive deep into this topic and have a lot of fun along the way! Enjoy.
Subscribe On:
---
About Allan: Allan Pease is an Australian body language expert and author or co-author of fifteen books. Allan Pease the most successful relationship authors in the business. They have written 18 bestsellers – including 10 number ones – and given seminars in 70 countries.
Allan, known internationally as "Mr Body Language", delivers keynote addresses, appears regularly in media around the world, and is sought to give advice on personal image by everyone from business executives and Prime Ministers, to TV presenters, Royalty and Rock Stars. His sales and communication systems have grown companies from one man bands to multi-nationals.
►Audio Version:

Links & Resources For Allan Pease:
Ps. Whenever you're ready, here are 3 ways I can help begin to create lasting change in your life with this work.
1. Grab my free Daytime Reset Meditation
This is the very thing I do daily. And it only takes 7 minutes! The benefits are endless and a swear by it. DO NOT underestimate the power of this simple process– Click Here
2. Subscribe to my podcast. It's completely free
Here I have conversations that go well beyond conventional health, wealth and wisdom to inspire us to be the best versions of ourselves daily. Guests include world leading experts in this field of work. Join my newsletter to stay up to date or…  Subscribe on: iTunes | Spotify | Stitcher | Youtube
3. Join our Let It In Academy & connect with others who implement this work
This is where the rubber meets the road. Be part of a supportive community and also have direct access to me. This is a proven program to demystify meditation and help create transformation from the inside out – Click Here