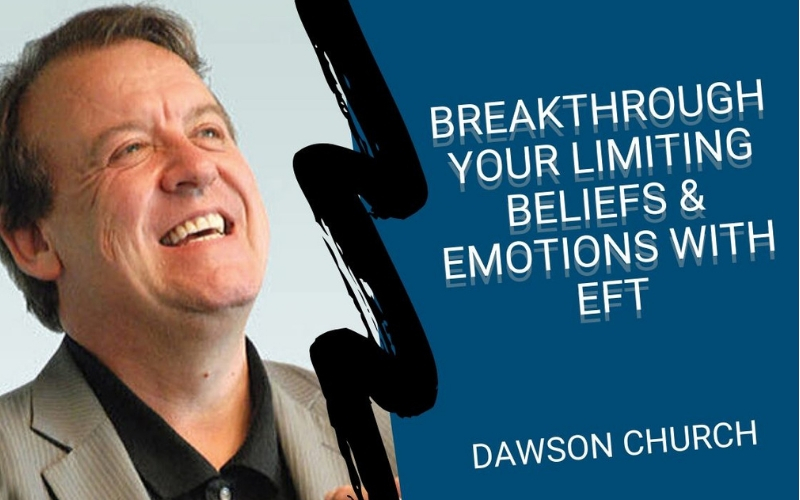 #1 This week I bring you Dawson Church, PhD, who in my eyes is a bit of a legend! His work is on the forefront of health and transformation and I highly encourage you check out this podcast and his work.
Subscribe On:
---
About Dawson: He is an award-winning author whose best-selling book, The Genie in Your Genes, has been hailed by reviewers as a breakthrough in our understanding of the link between emotions and genetics.
He founded the National Institute for Integrative Healthcare to study and implement promising evidence-based psychological and medical techniques. His groundbreaking research has been published in prestigious scientific journals. He is the editor of Energy Psychology: Theory, Research, & Treatment, a peer-reviewed professional journal and a blogger for the Huffington Post.
He shares how to apply the breakthroughs of energy psychology to health and athletic performance through EFT Universe, one of the largest alternative medicine sites on the web.
►Audio Version:
Links & Resources For Dawson Church:
www.dawsongift.com
www.eftuniverse.com
Ps. Whenever you're ready, here are 3 ways I can help begin to create lasting change in your life with this work.
1. Grab my free Daytime Reset Meditation
This is the very thing I do daily. And it only takes 7 minutes! The benefits are endless and a swear by it. DO NOT underestimate the power of this simple process– Click Here
2. Subscribe to my podcast. It's completely free
Here I have conversations that go well beyond conventional health, wealth and wisdom to inspire us to be the best versions of ourselves daily. Guests include world leading experts in this field of work. Join my newsletter to stay up to date or…  Subscribe on: iTunes | Spotify | Stitcher | Youtube
3. Join our Let It In Academy & connect with others who implement this work
This is where the rubber meets the road. Be part of a supportive community and also have direct access to me. This is a proven program to demystify meditation and help create transformation from the inside out – Click Here