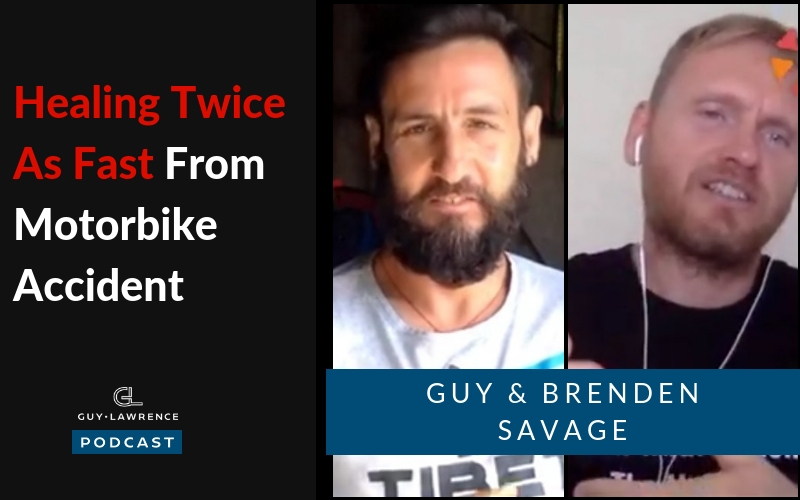 #66 My awesome guest this week is Brenden Savage. What unfolds in this conversation defies odds and also logic. An open mind is certainly required. He had a life threating motorbike accident which left him with many fractures and injuries. Doctors told him it would take at least four months to recover and begin to get back to normal. Brenden was sailing the Tasman sea by the 10th week.
Brenden has been a part of Let It In Academy for over 12 months, and he is someone who truly does 'the work'.". What unfolds is incredible. Sit back and enjoy this conversation as we discuss the incredible self-powers of our own bodies and how powerful this work can be. Enjoy!
Subscribe On:
►Audio Version:

Links & Resources For Brenden Savage:
Learn more about our 3 day retreat here.
Ps. Whenever you're ready, here are 3 ways I can help begin to create lasting change in your life with this work.
1. Grab my free Daytime Reset Meditation
This is the very thing I do daily. And it only takes 7 minutes! The benefits are endless and a swear by it. DO NOT underestimate the power of this simple process– Click Here
2. Subscribe to my podcast. It's completely free
Here I have conversations that go well beyond conventional health, wealth and wisdom to inspire us to be the best versions of ourselves daily. Guests include world leading experts in this field of work. Join my newsletter to stay up to date or…  Subscribe on: iTunes | Spotify | Stitcher | Youtube
3. Join our Let It In Academy & connect with others who implement this work
This is where the rubber meets the road. Be part of a supportive community and also have direct access to me. This is a proven program to demystify meditation and help create transformation from the inside out – Click Here