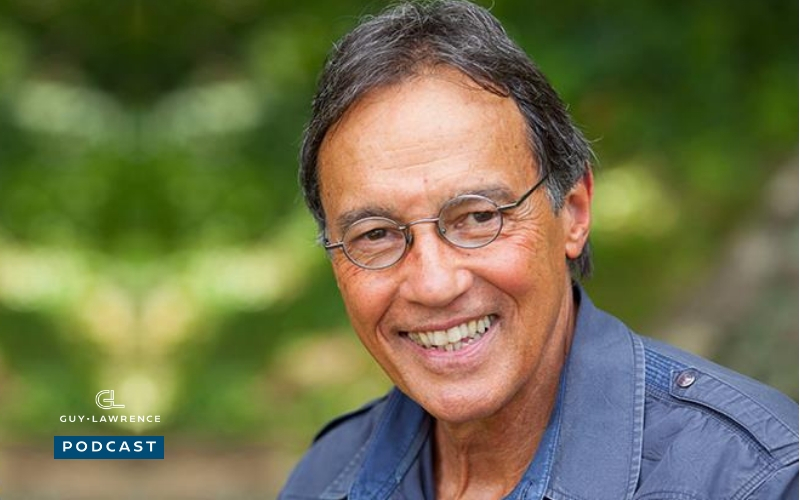 #34 My awesome guest this week is Mario Martinez, author of the best-selling book The Mind-Body Code.
Mario has interviewed over 300 centenarians from around the world and who also live in 'Blue Zones'. People who are not only over 100 years old, but are mentally and physically healthy. Today we dive into what he learned from this and how our culture, people and environment effect our health and happiness long-term and what we can do to change it.
Subscribe On:
---
About Mario: Dr. Mario Martinez is a U.S. clinical neuropsychologist who lectures worldwide on how cultural beliefs affect health, longevity, and success. He is the author of the best-selling book The MindBody Code: How to Change the Beliefs that Limit Your Health, Longevity, and Success. He is the founder of biocognitive science: a new mindbody paradigm that investigates the inherited causes of health and the cultural learning of longevity.
He is the proponent of cultural psychoneuroimmunology, and has publishes numerous articles on the causes of health based on his research with healthy centenarians from five different continents. Dr. Martinez is considered a world expert on healthy longevity. He also applies his biocognitive principles to organizational knowledge-management.
►Audio Version:

Links & Resources For Dr Mario Martinez:
Ps. Whenever you're ready, here are 3 ways I can help begin to create lasting change in your life with this work.
1. Grab my free Daytime Reset Meditation
This is the very thing I do daily. And it only takes 7 minutes! The benefits are endless and a swear by it. DO NOT underestimate the power of this simple process– Click Here
2. Subscribe to my podcast. It's completely free
Here I have conversations that go well beyond conventional health, wealth and wisdom to inspire us to be the best versions of ourselves daily. Guests include world leading experts in this field of work. Join my newsletter to stay up to date or…  Subscribe on: iTunes | Spotify | Stitcher | Youtube
3. Join our Let It In Academy & connect with others who implement this work
This is where the rubber meets the road. Be part of a supportive community and also have direct access to me. This is a proven program to demystify meditation and help create transformation from the inside out – Click Here