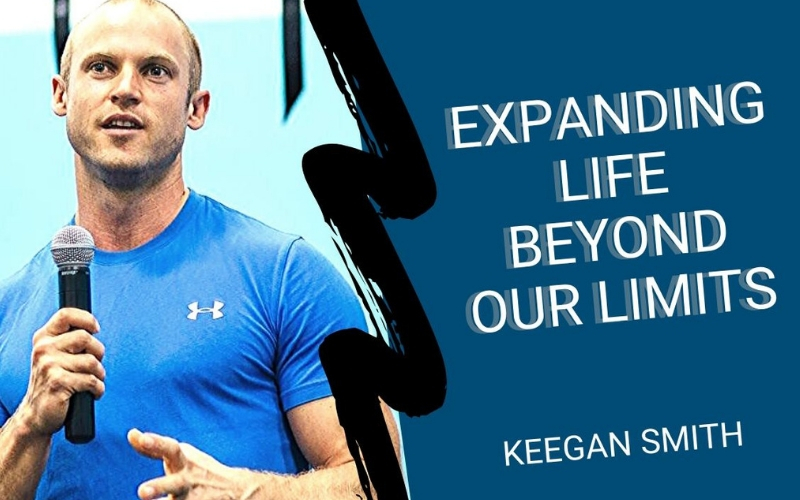 #7 This week I bring you Keegan Smith (Coach KEEGAN). I loved this conversation!
From contributing to turning the Sydney Roosters NRL team around which honestly could be a Hollywood script… Working alongside legendary NZ all-black Sonny Bill Williams, to draw-dropping life experiences that has shaped his path… It's all in there. Be prepared to be inspired!
Subscribe On:
---
About Keegan: He is founder of RealMOVEMENT Project and author of Performance Coach Success Blueprint. He is also a performance coach educator who's worked with Premiership winning Sydney Roosters…
In Keegan's own words; 'Higher performance is contagious. As you attain new levels of performance and success you change the world around you. You become a coach for your family members, friends, team-mates and everyone who sees the standards you're living to'.
His impressive resume includes; Strength & Conditioning coach for rugby league teams The Sydney Roosters and The London Broncos. He's also coached world cup winning New Zealand all black Sonny Bill Williams and Australian Ironman champion Alastair Day.
►Audio Version:
Links & Resources For Keegan Smith: 
realmovementproject.com
@keegan_smith
TRANSCRIPT
Guy:                      Welcome to the Guy Lawrence podcast. I'm your host guy, Lawrence after building a successful health company and a number one podcast, I decided to do something deemed a little crazy. I let it go set a new destination called the unknown and use my heart as a compass. Each week, I sit down with great minds. As we explore topics beyond conventional health, wealth, and wisdom to inspire and ignite the passion. That's what give us all to create the life we truly want. So my question to you is, are you ready to let it in?
Guy:                      Hey! This is Guy Lawrence, of course your host, and welcome to another episode of the Guy Lawrence podcast where each week I catch up with, I believe amazing people where I have a conversation that will go beyond conventional health, wealth, and wisdom, and just dig a bit deeper to inspire us all, to be a little bit of a better person through our day and through our week.
Guy:                      And this episode, I truly love this conversation and it is with my good friend, Keegan Smith also known as coach Keegan. Now a little bit of his bio. He is the founder of real movement project. He is also a performance coach educator. And I worked with the winning a premiership rugby league team with the Sydney roosters for two seasons as well. And we get into all of these things today, but I wanted to make sure this conversation was, you know, it was for everyone. It's not just for the sport fanatic and you don't have to know anything about rugby league or anything, but it's what drives Keegan behind it. And, um, and this essentially about how we live in, at our true potential. And there's a question I often ask myself as I go and it's like, could I have given my day more today?
Guy:                      You know, and we get into some fabulous conversations from not only just trying to fix and change the world, go very deep quickly. But, um, we also talk about his days at the Sydney roosters. And honestly it could be from a Hollywood script. What happened that I won't give it away if you don't know what happened, but, uh, and this time at the roosters as well, working alongside legendary New Zealand, all black Sonny Bill Williams, to his draw dropping life experience that has shaped his path in life. And it's all in there. So, uh, be prepared to be inspired. And of course, if you enjoy this conversation, be sure to hit me up on Instagram, which is guy Lawrence, either through stories or tag me or whatever. And let me know, uh, if you go, and I just wanna mention one other thing as well.
Guy:                      I was having a conversation over coffee the other day, and we basically came to the conclusion that most people don't listen to podcasts out there. We, you listening to this right now are probably the minority. You know, you're the person that's proactively trying to change and do things like me as well. Like I listen to podcasts and I'm always hungry for knowledge and change, but I think what would be awesome to do is, and I believe podcasts can change your life. I really do. And I struggle sometimes with loved ones around me or good friends or people. I know that, you know, the moment I tried telling them something is the moment the walls go up. And I find a podcast is a great olive branch to pass on to someone and say, Hey, listen to this, check this out. You might be inspired. So, you know, be proactive.
Guy:                      So the next time you sit down with somebody who was at a coffee shop or something, grab the phone, download the podcast app and stick this podcast on there. Like if they need inspiration around their health, you know, give them the Dave O'Brien interview we did recently, or the Chris Kresser interview we did recently, or if they need inspiration or they're feeling depressed, give them the, um, Jeff Lieberman or, you know, the Darcy Higgins, like literally say, Hey, check this out. This is awesome. You know? And that would do a lot go a long way to helping somebody else that can do it. Just the thought anyway, I thought I would mention it. And, uh, I've been doing that. And, uh, and I get great feedback even with my own podcast. Go listen to this. This is going to help. Don't let, don't take my word for it kind of thing. Anyway, let's go over to Keegan Smith. Enjoy the show its a puller.
Guy:                      Keegan, welcome to the show, mate.
Keegan:                Thanks for having me on to be here.
Guy:                      Yeah. It's an honor.
Keegan:                Thanks for coming over.
Guy:                      You're welcome. Sitting up here. It's absolutely beautiful where you live right now. Yeah. It's good to get away from my own little environment sometimes and mix it up a bit. So, a podcast in person is very different over zoom or Skype. So I've no doubt would be great.
Keegan:                Yeah. Thanks for coming over. So yeah, we're lucky to have this spot here in the mountains in Australia, in the Hills.
Guy:                      Yeah. Now mate, I'm going to ask you, um, which I ask everyone on the show, if, let's say we met at a barbecue for the first time, I had no idea who you were. And I said, man, what do you do? What would you say?
Keegan:                Uh, depends if I think you actually care then, uh, I dunno, it is difficult to explain, like I have an education business.
Keegan:                I have an education business for personal trainers, um, and performance coaches and help them to take a more holistic view to performance. So we work across wellness, mind and movement, and we have a very sort of eclectic approach to movement, but really a holistic approach to the whole gamut of how to, how do you help humans to live better? How do you help humans to move towards their potential? And you sort of facilitating that and giving people a feeling of what it's like to be, you know, higher functioning body to open up the possibility to what it could be in a higher functioning, you know, mind and spiritual sort of existence as well. So we try to work from the physical to, we do work from the physical to the, to the spiritual mind. It's all one piece, right? And that's how you can optimize performance.
Keegan:                You have to try and optimize life to optimize performance and you have to optimize performance to optimize life in my opinion as well. So that's a really the role that I'm trying to play. So through those people to have an impact on society and the goal is to shift the dominant paradigm, the dominant paradigm of our time. If you look at it, statistically, there's a lot of habits of self harm and you know, not valuing the gifts that we've been given in the physical body and the default kind of way of living leads to disease. If you look at it, statistically, the odds of all of us getting lifestyle diseases. So the big goal is to shift that and anything that goes towards that is kind of, I guess, part of my job description, I sort of, there isn't much of a line between work and just living and my mission in life. Like it all really is one piece,
Guy:                      One thing.
Keegan:                So everything that I'm doing is, you know, trying to contribute to that. So at this time the person at the barbecue, his eyes are glazed over and it's like, okay, that was more than I was asking for. But yeah, that's, that's, I guess that's what I do.
Guy:                      It's always a tough one. I asked that to nearly every well, pretty much every guest I've done on a podcast probably for the last few years and everyone always struggles at the start. Like where do I go with this? You know what I mean? And, and you know, I've obviously known you for quite a number of years now and, and seeing the, I guess, your resume and everything that you've done than you do, and the contribution like it's massive, you know, it's funny you saying about, um, chronic diseases and things like that. Cause, um, I had, um, interviewed Chris Kresser yesterday morning cause he's got his new book out unconventional man.
Keegan:                Yep. I've heard it.
Guy:                      Oh, there you go.
Guy:                      You know, one of the prominent things at the start with the statistics and he was, this is a for Americans, but not Australians, but he was saying one and two now have chronic disease and one in four have multiple chronic diseases. I mean, that's like one in two people when you walk down the street. You think about it.
Keegan:                It's brutal and you know, overweight, obesity statistics, like 70%, you know, like, and that's, you know, people are thin on the outside, you know, and fat on the inside as well. So there's a lot of people who look like they're okay, but they're actually not okay on the inside. So when you, once you have overweight and obesity, it's not a superficial thing. It's a sign that there's a dysfunction inside the system. So I mean the labels it's when it gets to a certain point, you label it as something and that's kind of where he can pull those statistics from. But really if you look at how many people really are enjoying vibrant health, I feel like it's probably a lot worse than what the statistics say. You know, there's is a journal in a, you know, article in Lancet. Um, that's estimated that one in two Americans have diabetes or prediabetes prediabetes really just means you're getting the damage of diabetes, but you're getting a little bit less than people were actually diabetic.
Keegan:                So there's a continuum from optimal to just under pre-diabetic to just under diabetic, to diabetic and all the way along that scale, you having accelerated aging, you know, things that are gonna impair cognitive function, mood, sleep, quality. Um, and it's, you know, in some ways it's written off in our society as being like, you're almost, you're almost like, um, a bit of a wanker, you know, you're almost sort sorta too, you know, self obsessed. If you, you want to avoid those things. And if you don't just engage in, if you don't eat junk food and whatever, like if, if there's a birthday on and you don't eat the cake, people are going to be all over you. Um, but you know, at, at the other end of the spectrum, you know, if you actually say, well, you know, to the fat person, Hey, why are you eating that cake?
Keegan:                You know, that's really politically incorrect. And, you know, people would push back against you. If you, if you actually sort of chip someone or challenge someone of, you know, why, why are you calling in at McDonald's every day after work? You know, that would be a more confronting and a weird thing to do. But if you actually say, no, I don't want to drink tonight. You know, which is something I had to go through as a young guy, then it's like, Oh, you're, you know, there's questions over your, you know, your masculinity, your mental health or something. It's like, what's wrong with you? You know? So that's, that's what I'm trying to shift. Like that's, you know, I guess it's taken a while to even shift it in myself, but it has become the norm for me to mostly engage in things that I think are gonna make my life better. And, uh, if they're emulated by my kids or by people around me that are gonna make their lives better and that's really the culture that I want to be a part of. And, um, yeah, it's a challenge. Whenever you try to live outside of the dominant culture of your time, then you're gonna be criticized to an extent, and there's going to be a judged, a degree of, of, you know, like you have pushback in it. You know, we're tribal beings. It's not easy to stand out and stand aside from your tribe and tell you,
Keegan:                Yeah, you're doing this wrong. But
Keegan:                Chris, Chris is clear on this. Like you've, you've interviewed all kinds of world leaders and they're all queer that the default way at the moment, isn't getting people what they really want the people. If you ask them what they want, they want to be happy, healthy. You know, they want to make a good contribution. They want to leave a great legacy for their kids, but the education system, the food education what's in the supermarket, you know what their parents have taught them, all those things. They don't lead to that. So there's a big conflict. There, there's a conflict between it's really sexy to eat a donut and drink a Coca Cola because that stuff's been advertised. It's shiny. The colors are really bright at the stores. Like there's a million things that they've done to make us attracted to that. And to, for us to feel like there's comfort in that and giving into that is, is a, is a good thing to do.
Keegan:                But at the same time, we're getting that branding of everyone should have a six. And, you know, the, the, the perfect image of Brad Pitt and Tom cruise, and those people are not living the way that we're being told to live and, and encouraged to live commercially and, you know, brainwashed, which is, you know, companies don't pay for advertising through the goodness of their heart. They're paying for advertising because it works. So if you look at footy cricket, you know, anytime there's a big show on TV, who's paying the big bucks and that, that tells you who's got the power, but it's also, it shows that they really value it. You know, if a company is investing millions and millions of dollars to be in the advertising and super bowl, like you look at the statistics around that. It's because it works. They're not doing that.
Keegan:                And as a charity, it's not a donation to the NFL. It's because they're going to get return on that. They have to get return on that. Legally, if they're doing things that aren't going to get a return on investment, there's shareholders can Sue them. You know, so the advertising obviously works and we're being exposed to that. We're being constantly told to, to live in a certain way, but there's that massive dichotomy between the default way of living and the way we're encouraged to live. And even, you know, the food guidelines and sports nutrition, and all of those things are pushing in one direction. And in the other direction is a, is a happy, healthy life that we actually,
Guy:                      We can't get away from. It. It always makes me think. I'll never like, you know, when I was a backpacker, I'd spent three months going through Asia, then I was a month in the poll, you know, it didn't, and this was back in like 2004 and five. So I certainly didn't have a phone in my pocket with the internet or anything, but I'll never forget arriving back in Australia. And the first couple of weeks, listening to the conversations that were going on and, you know, somebody put the radio on, in the car and all of a sudden an ad would come on. And it was almost like I was fragile to it all, like, cause it was amazing and I'll never forget those moments. And it really highlighted to me how much we're actually caught up in a system that doesn't serve us. I know it sounds like I'm getting on a soap box and I'm preaching, but it's true. And when you remove yourself from that, you only have to go on holiday for two weeks and unplug and then realize how much we're getting bombarded.
Keegan:                It's not a, it's not a matter of opinion. Like if you look at suicide statistics, if you look at depression, anxiety, statistics, like it's not my opinion that the system's not working. The only way you can say the system is working is if you're happy with the statistics that are there in front of us. And I don't think anyone is except for potentially the corporate interest of those, you know, and if you go into conspiracy, then maybe there are a powerful, fewer happy to have an ignorant majority. I don't know. Like I don't think it serves that much to focus on that. I think we have so much freedom that we, we, we can move away. Like we can make change in our lives that we don't need to get locked up in, you know, conspiracy. But it's, it's obviously for me, it's not a matter of opinion.
Keegan:                It's, it's a matter of statistics that the current system isn't working. And then, so how do we shift mental habits? How do we shift physical habits, take on experiences? You know, let it in all around experiences, real moment project. Like what I do, it's very much experienced based learning. I want to, I want people to know what it feels like to go into ketosis to fast, to hold a 32nd handstand, you know, to snatch body weight, to, to, you know, to back squat a big way to be really sore muscularly, to have really high blood oxygen concentration. So it'd be really cold to be really hot. And I think that going through all of these experiences and sensations, it gives people an another perspective on discomfort and challenge. And once you've done a fast steak is the, is, is, is a gift. Once you've done a water fast, you don't even care about food.
Keegan:                All you want is water, sorry, water fast, dry, fast. When you've done some dry fasting, all you crave is water. You don't even create food. And so then to go from that extreme to, I get to eat food today is that's a blessing rather than people who are like our meat and veggies is boring. I need to be eating. I want to be eating pizza and all these artificial foods that are like food as entertainment. It's the analogy that I, that I like. And I can't remember exactly where it comes from now is it's like with pornography and sexual dysfunction, there's a lot of young men who have sexual dysfunction because they've been addicted to pornography. And they used to having like six screens going of all sorts of crazy shit going on and that gets them sexually aroused. And so then when there's actually a naked woman in the room with them, that's not the same level of stimulation as the six different screens and you know, what they've been using.
Keegan:                So it's the same kind of thing with food where we used to this like crazy, you know, Frank frankenfoods that have been engineered to dazzle our taste buds and send our blood chemistry all over the place. And so normal food becomes like, eh, like I'm not that interested by that, but you know, I guess like a abstaining from intercourse from sex for a long time is probably like during your fasting where it's like any contact with great food or a woman, you know, when you get back to your wife, you know, it's, it's a, it's an, uh, you know, you're very much looking forward to that. So it's, it's recalibrating and I think experience is the best way to recalibrate it.
Guy:                      You have to embody it on you on a bodily level. Like you got to feel everything that's going on within you. Otherwise it's just a belief and beliefs are, you know, that's what I hop on about literally running the show, you know, from our past experiences, you know, but that's another topic, man. But, um, what, while we're on this topic, one question that popped in there, why do you think we wait until the pain is great enough before we make change? When it would be so much easier if we were just proactively on top making smaller choices daily, that makes sense as opposed to this compound in effect. And, uh, and certainly quite often the pain has to be seriously great.
Keegan:                Yeah. To make the change. Yeah. I mean, that's a big thing that Anthony Robbins talks about, you know, like associating more and more pain with eating more food or whatever, to try to build that up so that you can move away from it. I feel like it's a lot about just dominant culture. Like I think we want to fit into a culture and I think it's very difficult not to fit into a culture. So if the culture that you're a part of, if you're a Shaolin monk, then it's not going to be difficult at all for you not to eat processed foods because it's like 800 kilometers of, you know, hitchhiking and walk into to get to her, take away food out that like, I think it's very cultural. And I think that's the dominant culture of our time is, is self-harm in most of what's in a supermarket, I don't consider food.
Keegan:                Our ancestors would not have considered that as food. They would not have known what it was. They wouldn't be able to identify the things that are on the list, on the, on the packet. Um, and even the fruits and vegetables to a large extent, you know, not too far back in history, majority of our ancestors would have had no idea what it was seasonal. It wasn't banana, there was no bananas in Wales guy, you know, and that's where my ancestors are from as well. So a lot of, even the fruit and veggies that we consider to be healthy now, it's nothing like what our ancestors were engaged with. So I think that, that that's all just become so normal. And it's a, it's a dominant culture. It's a philosophy. I think the ancient Greeks and, you know, probably live by a different philosophy. I think the Inuits live by different philosophy.
Keegan:                I've, you know, I've lived with tribes in our back Australia. I've lived with mine, you know, tribes, um, you know, people who have just recently come across electricity and roads and that sort of stuff. Um, when you see those other cultures and, and when you read early accounts from explorers and such, there have been all kinds of different cultures. And in those cultures, the goal was to have, you know, always to have healthy offspring and for your, your offspring to be able to, to defend themselves and to be able to have more offspring, like that's a fundamental of all living beings and species that somehow have been lost. And, you know, people don't generally have that as a core value of like, I need to make sure that when I have kids that they're healthy and that I give them a really great start to life and that's sorta, it seems like an optional secondary thing.
Keegan:                Now, you know, people choose to have kids after their thirties generally, because there's so much pressure around money and time and food. And, you know, like there's so many things that people want to do. And the idea of, you know, getting married in your teams is, is almost, it's almost criminal now. You know, like the girl who gets pregnant when she's 16, like it's in the newspaper as a scandal where at some stage, that was just the normal thing. So because that's when you become fertile and that's when you can have the healthiest kids, um, you know, not, not too young, but at some stage they're in the, in the teens and early twenties is when it's, you know, when it's easiest to have the healthiest kids. Um, so for me, it's, it is a massively, uh, a cultural thing. And I think when you're part of a culture that values, whatever your cultural values, like if you'd been take out weight lifting, then you're going to eat more like them, and you're going to sleep more like that.
Keegan:                And you're going to watch videos more like them, and you go, you know, you're going to have that body type. And I think we just really, really, it's a really strong thing. That's underestimated like Jim Rohn said it, and it's been done to death that you're the product of the five people you spend the most time with, but it's so literally true that if you keep spending time with millionaires, you're just going to make more money like that. The conversation is around that the energy is around that the cars that people rocking up in, you know, it's, it's, uh, it's such a, I think, a literal transfer. And so that's why we all have so much responsibility. And one of the things that bothers me the most, and one of the biggest impacts that I'd like to make is just for people to feel that there is power in their own actions. Like every action that we take, like that is the system. Like if you don't like the system, or if there's something you'd like to change about the world, again, it's done to death. Gandhi, be the change you want to see in the world. But as soon as you change your blood sugar management, your nutrition, your training habits, your sleep habits, you know, what you watch on TV or movies, whatever
Guy:                      You change and guaranteed,
Keegan:                You know, within 12 months, just look at what's happened to the people around you. And the same thing, if they're making changes, you know,
Guy:                      A hundred percent, right. You know, it triggered a thought like, cause with my, let it in program at the moment a week for four, and the amount of people in there that have said that their children and their close knit family around them are changing because, because they're meditating daily and there's something shifting within them and nothing has even been sad, but the changes started to occur. And I think, you know, when you look at what you do with real movement project, and I've, you know, been to a few of your camps, and I see people coming together with a greater cause of one thing that difference in their life where they, they're not sad, they don't want to sell off the current circumstances. And for me, it requires a will greater than your current circumstances. That's the only way you're going to facilitate change. But the moment you're around other people that feel, think, and support the same way is phenomenal. You know, and I know I've seen it time and time again with what you've been doing me. So it's pretty awesome. You know, I'm going to change gears on the con on the conversation slightly. And I was intrigued, well, I wonder that mentioned the Sydney roosters now for anyone that's not in Australia or a, isn't it, the sport, that's a rugby league team in Sydney. Yep. Um, now you were a strength and conditioning coach, is that correct? Or,
Keegan:                Uh, strength, speed, power nutrition. So there was a different guy that did the conditioning. I did have the conditioning role in France and in other times that I've worked, but yeah, there, it was specifically around the speed, power, strength, and nutrition.
Guy:                      Right. And that at the time, and this is all leading somewhere by the time you were there for two years, two years. Yeah. Now when you stepped in, where were the roosters that
Keegan:                They'd come 13th the year before? How many teams were in the league? Uh, I think, I think it was 15 or 16. Yeah. I think it was 16 at the time. Yeah.
Guy:                      All right. And then so pretty at the bottom right now, when you stepped in, do you have the same group of players that were there,
Keegan:                There was, there was some significant changes in the personnel, for sure. Like we brought in Sonoma Williams, Michael Jenny. Yeah. Yeah, yeah. That was like an amazing opportunity to work with a human. And again, all this cultural stuff, like part of the, all blacks culture, Olympian, you know, competing in boxing, like the mental strength and the, just what he brings, you know, had a huge impact on what I was able to do in terms of influencing, um, the club and the way that guys went about their preparation. Uh, but he was a huge influence on me, you know, that's why I had him, you know, he came to do a training camp at my house just after my, no, my second child was born. Like the only person I probably would ever be invited into my house the day after my child was born is him.
Keegan:                And it was, um, it was great to have him there for that time, for this same reason that makes you think bigger and makes you want, you know, want more and just understand what it takes to, to be better and to get more on what you want. Um, so yeah, we did have some, some significant changes. Um, in the, in the roster, there was, you know, a bunch of players left the club as well. Um, so that's the, the dice that are rolled. Most clubs have some significant changes each year, but we did, we did well, definitely in recruitment. Um, but we weren't predicted to make the eight Sonny bill Williams. His first game, all the headlines were, is not going to do anything in rugby league game, sort of come from union at the time. He'd come back from, from rugby union, come off a pack terror as well.
Keegan:                Um, you've been playing rugby in Japan. He'd had a pec tear and then four months after the pec tear, when you should, it's a six month rehab, he had a, uh, professional boxing fight and then he came to us. Um, so he came to us a little bit, worn out, having had some, some serious, uh, challenges there with his body. Uh, and yeah, there was, there was an opportunity to, to rebuild, um, for him. Um, but initially that there was pretty strong criticism that, you know, he wasn't going to be able to do much in, in rugby league. He'd lost it. It was too old. The game have changed, you know, all that sort of,
Guy:                      I can imagine the media pressure. Cause if you live in Sydney, like anyone in Australia, cause I, you know, pinwheels was union, but in Sydney it's a league,
Keegan:                The back pages would just be yeah. And saying, yeah, there was a, he, there was a contact with Sam Burgess. Who's, you know, another sort of marquee player. He went to rugby union first in as well after that, but he was sort of the other big name in the league and they had a collision that Burgess came out on top of, and that was played and played over and over again. And like, yeah, the kind of, that's what I guess, sports media runs around that kind of, you know, humiliation and big moments that, um, were big, big moments of that create emotion in the viewer. You know, that's, that's really what, what it's there for. So, um, yeah, that sort of happened at the start and, and then gradually we, uh, we turned it around.
Guy:                      Yeah. Well not only turned it around. So you said you weren't, so in rugby league, you go through the season and the whole objective is to try and make the last eight for the playoffs to then get to the final kind of similar to the super bowl right now at the start of the season. Like you said, you weren't even expected to make the aide before in Sonny bill Williams packed here, he's got a lot of flack as well for the systems you do. So, so what happened you made the last day? Yeah,
Keegan:                Yeah. We want, we actually ended up winning the regular season. We had a big run to finish the season. So we came first in the regular season. We had an old time defensive record with number of zero score lines for opposition team. Um, and then yeah, we went on to win the grand final. Um, again, yeah, like Sunnyville winds came up with massive plays in the grand final and you know, that was the ultimate kind of punctuation on the criticism that, that he'd received. And um, it's like a fairy tale
Guy:                      For everyone involved. Like, did you expect that when you like, cause I know you have, you have a strong belief system. I know that you certainly come at it from the right perspective. There's no doubt, but I mean, did anyone see that come in? It's like
Keegan:                Special energy. And I think the, what I really loved about that year was that there was a big belief in the unit and there was a big belief in getting better and seeing how far that would take us, um, from, from the position that the club had been in the year before it was, you know, there wasn't, uh, much hope really that, um, well it was, it was uncertain what we were capable of. So, you know, you can never be sure of what the opposition teams will bring and that in sports as well, but the culture that we had of just getting better and taking on challenges and like the physical preparation that I was in charge of that we did was very different to anything that I'd done before or that I'd seen before. And it was different to what the players had experienced before. So when you do something you haven't done before you open up the possibility to get something you haven't got before, you know, and that's, that's really what all of this is about, but we really did that there and players bought into, you know, all sorts of different things that we did around nutrition and training. And yeah.
Guy:                      Was there any main contributing factors you could put your finger on or was it just the whole approach
Keegan:                Jellyfish? I'm massive on the holistic thing? I think the biggest thing was the belief and the collective energy, you know, the philosophy that became the dominant one there in the club. Um, you know, that for me, you know, fighting against the odds, coming back from sort of near humiliation for a lot of the guys the year before and even the early criticism and, um, that sorta against the odds is a really good position, I think, to, to fly from in a, in a, in a sports team. Um, so that was probably the biggest thing, but, you know, I, I believe deeply in the way we did our weight training, I believe deeply in the way nutrition changed. Uh, I believe deeply in the way that they were coached, you know, by, uh, by the head coach and the players themselves and the group and the decisions that they made.
Keegan:                You know, like I was one piece of the puzzle in that, you know, I don't claim to be the, the reason the roosters won in 2013. Um, I do think I played a significant part. I think a lot of the stuff thought I brought to the team, other teams didn't have. So, you know, that's potentially stuff that makes a big difference. I think you gotta be doing things that other people aren't doing. If you want to get results on people aren't getting, you know, so that's, I guess know my approach is consistently unconventional because the conventional approach gives you what everybody else is getting. And if you look at society, you know, that's not good enough. And most athletes eat similar to the way society eats. So if, if that leads to lifestyle disease, then it's obviously not the best performance diet. So trying to shift players away from the way that they bring brought up to eat and, you know, the way that they generally eat together and the way that they, you know, alcohol culture and sport and all those sorts of things, um, making a shift in that gives space and possibility to, uh, to a new future, to, uh, you know, to do something that, that they hadn't done before to experience that
Guy:                      I hadn't done before with the roosters. Do you think the fact that they came almost last, they were like, right. We're all for anything, like if they hit mid table yeah. Then they could, like, in my mind, I'm thinking maybe they could just have remained the mid table side, but they've had to hit and I'm just thinking of a metaphor was in life. Right. Cause you you've kind of had to hit the rock bottom to a degree. Non-right actually, we are open to different things. So when you got on board, they were there like gigs where we're up for anything.
Keegan:                No, not in words, but I really think that, that, that was the case. And there was already talk that if we didn't do well, there was another coach lined up for the year. And like there was pressure from the start that cause I went in with Trent Robinson and he was a rookie and our old coach. And so it was his first year as a head coach as well. So now we weren't predicted to do too much. And there was a lot of pressure of, if this doesn't go well, like he he'll be gone. And if the head coach goes, then it's very likely that you know, that I would have gone because I'd come in with him from France, you know, we'd come together and that's generally the way it goes. You know, most coaches sort of have the, the people that they like to do the physical prep.
Keegan:                Um, so that was, that was sort of a, a pressure there from the start, which probably gave us a little bit more freedom. I think when you feel like you, you know, I hadn't come there from rock bottom. We had two and years in France, but at the same time, um, I did have a bit of that. There's nothing to lose you. Like let's, let's, let's go in at this 100% less risk it a little bit and let's, let's see what we come up with. Uh, I don't think it was the safest, uh, it wasn't a conservative approach, you know, that I went with there with, with the guys and um, yeah, like I, I'm glad that I didn't go with the conservative production just made a video yesterday, 20 minutes sort of explaining what we did in terms of the strength side of things, which was pretty unconventional. Um, yeah, I sort of explained that to, uh, on a, on a Vimeo video
Guy:                      It's sort of for the audience, but, um, yeah, like, I, I, I,
Keegan:                I liked going in, in that situation where the expectation was that we weren't going to do well and it was great to prove people wrong. Like I, you know, I really liked that and that's probably it's really what my dad did. He was an NRL coach and he went in with teams that weren't doing well. And he took them to being, you know, successful whole sort of clubs with big, you know, good junior development and all that sort of thing. And even with real movement, I think that's a lot of the people who I attract people who are kind of down and out or really struggling, or they just don't, they don't believe in themselves or they haven't, you know, they haven't been able to get the physical change that they want. Um, and you know, together, we moved to a place where they can, they can do more, you know, and that's, I guess that's, yeah, it's sort of who I instinctively attract. And I think it's a bit of a thing in our family. I think my brother also has the same tendency to, uh, connect with the guys on the fringe. And the struggle is a little bit, um, not that all the players were strugglers, but that was sort of the situation that we were in.
Guy:                      Totally it's incredible story. And one of the trends, me even more about the whole list, cause you were there for two season and like you said, then this is the following season. You came runners up, um, which is still
Keegan:                We won the regular season. And then when we didn't make the grand final. So I made the preliminary final, um, yeah, that was a bit of an interrupted year from my side. Definitely really tough after that fairytale year to, to go back and do something big again, but we did manage to win the regular season again, um, which they actually wanted the year after, uh, after I was there as well. Um, so three years in a row, they won the regular season, which is now something that is very, very difficult to do. But yeah, that second year I was sorry, sort of, um, I was part time and, uh, and there was some challenges emerging between my goal of having an impact on humanity and sort of the bigger picture stuff that I, that was the reason I went back into rugby league was to develop myself and develop, to develop systems, develop confidence, to, to continue on, on the mission of impacting humanity for the better. Like that was a strong decision that I made, uh, while I was doing a lot of the backpacking. Um, just a little bit after you probably like sort of 2000 and, uh, four, uh, five, I left Australia and I didn't really live back in Australia again until 2011. Um, I was on and off yeah.
Keegan:                Australia and overseas. And
Keegan:                Through a lot of that time, I lived in Latin America. I lived in Outback Australia and, and during those times I saw the best and worst of humanity, you know, like I really saw that we have huge potential and amazing things can happen and people are amazing overwhelmingly people wanted to do good. And, um, and you know, I was so lucky to meet so many great people and have them take care of me and me share things with them and it was, it was enriching. Um, and at that time, I, I really, you know, that was, I really decided that I wanted to, um, help to, to shift some of the things that that need shifting. And when you traveled through Latin America or Southeast Asia, or, you know, you can see that that's, there's a lot of things that, that, that could be done better here.
Keegan:                And it's not like in a lot of ways, their family units and culturally, like things in some ways are better. Um, but you know, what's, yeah, I just, I feel like we've, we've come to this time that humanity has been working towards for thousands of years where we have connectivity and productive capacity and everything is possible. And at the same time, we we've done a massive self-sabotage on our health and our work and education systems are not really working. Like they're, they're draining a lot of time and resources and people aren't really spending time on what actually makes life amazing. Um, so many people feel like they're doing nine to five or eight to six in something that they don't really want to do. And if you look at the output of that job, or most jobs for me, most jobs actually have an output that doesn't really have a lasting positive impact on humanity and they're not fulfilling roles. And that's why people feel itchy feet and horrible about getting out of them. So if it's the big questions guy, but it's, you know, like it's materialism and it's, you know, the education system, like our education system was designed 150 years ago.
Guy:                      And what,
Keegan:                What relevance does it have to today's kids? Like, are they being prepared for the world that they're actually going to grow up in? What are the key characteristics of successful humans today? It's, it's not all about going to university anymore. Like university is no guarantee of a, of a great job and all that, all that stuff has changed. And, uh, yeah,
Guy:                      We need a, we need a quick grab
Keegan:                Fast evolution, I guess doesn't necessarily happen culturally, but we were forced upon it in this time back phones and all that stuff has come in and this is a massive change. So what are we going to do with it?
Guy:                      Totally. You touched on something there that kind of ties in with everything you just said about the person sitting in his desktop or whatever is probably hating it wishing his week away till I was that person for 10 years or more. Right. Um, you know, Friday, you, you piss away your weekend basically for escapism, the toe self, you have a good time. And then all of a sudden you dread Monday again, right. And to step out of that takes so much courage, I think personally like just self-belief and, and that's when it comes back to the pain is great enough. Then we normally take action. Now with you, with the roosters, you stepped away after two years, was that a big decision for you? Yeah. I mean, no one really, you know, you, you win the competition and you don't know,
Keegan:                We'll consider moving away from a role. Exactly. It's the dream role of pretty much everyone who does exercise science, you know what I studied, you know, that's one in 20, 30,000 people will probably get to a position that I got to and, and probably a fraction of them actually get to win, you know? So like, it's, I was really lucky that, you know, got to, I got to do what I did there. Um, but it wasn't the big goal. So,
Guy:                      You know, it would,
Keegan:                It was tough, but it wasn't as well because I I've, I think the freedom of going through that backpacking and living such a simple life for a long time, like, I didn't have the same fears around material, um, you know, like the need for money and that sort of stuff. I didn't really have any debts or anything. So I just wanted to continue to live life according to my values and according to, you know, the contribution that I, that I want to make. Um, so yeah, that second year I was already part time for part of the year. And, um, yeah, it was bumpy because it was clear to me that I had a bigger role to play and a bigger challenge to take on, um, as big as in our elders. And I, you know, I love it. I love physical performance and I love being in that footy environment, but there was a feeling as though, um, I could only play an assistant kind of role there. You know, you, you, you're part of a big system and it's an important part of the system, but I felt like there wasn't the opportunity to, to grow and to continue to, to develop as faster as much I wanted to. So
Guy:                      I moved up here and yeah, that's a, that's where we started catching up. Like, how do you deal with that uncertainty that unknown. Cause I, I I've literally just done it recently. It was one 18. You're just kinda stepping down and, you know, Jesus, it took me a while to get to that decision really, even though I kind of knew it was the right time and I was ready, but still once you step off that, like what are you, how do you move view these things? Like there must be some mental process going on to cope because that's where people freak out is when we start getting into that unknown and we don't have that control anymore of the control. We think we have. Yeah. That's not necessarily there. Yeah. I don't, I don't know. Like, was it just way in, and you, I think
Keegan:                Near death experiences a few times maybe, and um, you know, I had serious kind of depression in my late teens and I think that sort of stuff just means that
Guy:                      Yeah,
Keegan:                You ha you have to move towards what you, what you believe in. Otherwise you start to die. Like that's, for me, that's a really quick process guy. I don't know what it's like for you, but if I have like three or four days or a week where I don't feel like I'm going towards something useful, like I already feel like I'm dying. Like I feel my mental energy drainers to feel my physical energy drain. Like I need to feel daily as though I'm doing something useful. Um, so like success to me is love abundance and progress, but progress is something that I have to feel like if I, if I'm not going towards something and that's the, the feeling of stagnation at the roosters was fucking killing me, even though we were winning. And even though I was doing the same kind of thing over and over again, and I know that if I can, I feel as though if I continue to do that same thing over and over again, over the next 20 years, I would have got incrementally better at it.
Keegan:                And we would have had success and I would have made a bunch of money and, you know, comfortable, but that incremental game and incremental progress doesn't compare to the exponential change that I was getting when I was living in Outback Australia and learning young concerto with, you know, Aboriginal Australians. Like that's a quick shift in what's life about, and how did these people live? And what's it like to go killing kangaroos and cooking them up in the traditional way and, you know, cleaning the blood off the troopy that's caked on there. And then from going to that, to living in the mountains with the, with the Mayans and stuff like, um, I'd had that rapid education and these sort of small chapters of, of life and change that was like every three months, every six months, like I was an English teacher in Ecuador. I was an English teacher in a different kind of situation in Venezuela.
Keegan:                And I was having these chapters of life that were very dance and confronting and challenging. And I don't like, it kind of looks crap glamorous sometimes when people see the way that I've lived, you know, since leaving university. Um, but it's challenging as well. Like it's difficult to continually operate your life and to not have, um, to not have a base, not have certainty, not know what you're going to be doing in six months or 12 months time. You know, to be honest, I've had that feeling again lately, like the last, you know, last 12 months, six months, it's like, what's next? Like I've been doing this for a couple of years now. I know how it works. It's cool. Like over 70 new gyms opened, you know, guys who've had, you know, been on antidepressants and had alcohol addictions and other drug addictions have become leaders and ambassadors for health.
Keegan:                And, you know, people who were know the chubbiest least confident, personal trainers have become the fittest, most confident ones running their own facilities. And it's been great. I love it. And I'll probably continue to do it in some way, but I am, I have been searching for what's what's the, what's the next thing. What's the next challenge? Talking to my wife. Like I cross it the way I've lived. Like, it's like, well, do we just, do we just pack up for awhile? You know, do we finish this renovation, ran the house and go on the road for six months. And of course our businesses, what it is like there's so much possibility and an openness and for probably a lot of people listening that that sounds romantic and cool, but it's also really hard because you, you get to question every single thing. And because we have this time of massive opportunity, like there's all sorts of abundance and opportunity.
Keegan:                So it's like, how do you, how do you make the most of it where, you know, a rural Paul, you know, indigenous person in the Mayan villages where I was, they don't have so many decisions. Like they need to make sure their corn grows, they harvest it and they can use that. And they pick up some odd jobs here and there to be able to put food on the table. And it's a hard life. And I'll, you know, I'm not saying that that's easier, but it's simpler. There's a lot less choices. They're totally choices is what freezer it's like.
Guy:                      Even for me stepping down with one 80 until it's almost like, I think the most difficult part is anymore. I'm finding when people do the program is getting clear on what it is that we want and want to move towards, because unless we have that, we can kind of amble along, you know, and, and, and years can slip by, you know, and that can be exaggerated in huge ways, the way people we can live our lives, you know, and getting clear on them things. Um, but at the same time, I'm trying to, um, I'm trying to enjoy the moments as they arise. Cause I find myself getting caught up on that vision.
Keegan:                You're future focused. Are you someone who's always looking into what's next or are you,
Guy:                      I do my best to be bold. I really, um, and, and that's one of the things
Keegan:                I almost practice what I preach in terms of
Guy:                      In present. Cause now as a terminal, all we have is now that's it. Time is a figment of structure really. And non-existent, which is another conversation. But so I'm president of that because quite often they can find moments or days can go by and I've been so focused on my vision and I'm like, shit, what are they do? They actually stop to smell the roses kind of thing during the day, which is one thing I'm really working on. I have to work at it. Otherwise it will go by, you know, it's, it's like, it's,
Keegan:                It's an accumulation of is right? Because the, now you have is the result of all the nouns that you had before. So if you end up in this now, then there is no next now for this physical body. Correct. So the strength that you have right now, the health, you have, the knowledge that you have is a result of how accumulation, how you stacked you now. So you only get now, but you get all your,
Guy:                      You get, it's the choices we make in the now, right? Like it's almost like we can, we, and that's the thing we get paralyzed. We don't realize we have a choice. And most of our situations, and we have a choice to view the situation. And that view of the situation is normally governed by our past experiences that are influencing the way we're actually interpreted in the world at that very moment, you know, which is, um, pretty much,
Keegan:                It's almost directly what our past now has been. What we've stacked together is our instinctive, you know, most of what we say today is a direct result of thoughts I've had in the past influence. I've had books, I've read all that stuff is just,
Guy:                      No, it was an interpretation of what we see doesn't necessarily mean. It's true. It's an interpretation of all our now experiences stacked up happening in that moment. I dunno how we even got on to this point, but yeah,
Keegan:                Well the mission is like, what, how do you feel about your, you know, clarity of you with this, you've stepped into much more opportunity and openness, um, with, you know, moving away from, from one 80 big tough, you know, big, strong decision. Do you feel like there's a, like a clear direction and what is the, what is the result of, of lead it in and the community? Now
Guy:                      That's a great question. Um, you're welcome to my podcast. I think there's Hayes and there's clarity at the same time. So one thing I'm very big on is that if I don't have crystallization of the end goal, I certainly know the signposts along the way. So I work towards the same popups. I kept it to the biggest vision and the biggest vision could be as big as I want. Like, you know, but the one thing I have written down that I read every day is to impact a thousand people it's related in that, do my calls and come part of the community that I'm creating from that. So that's my first same post. And the other thing is, is like to have created, I want to see 500 people in a letter in workshop. Yep. Right. So that's my vision. And I'm very clear on them.
Guy:                      Things as reach them wise. I know I'm getting close. I'll have to redefine the next points. I try not to. My biggest problem was I was too much of a right brain daydreamer. Like I'm already speaking to thousands of people in my head and reaching millions of people before I even take the first step. And that's like, no, no, no, actually, you know, you have to action the steps and that that's pushing those boundaries, like leaning into the things that scare you on a daily basis is now something that I absolutely require of myself. And, you know, it's like, um, it's like, I always think of lungs breathing. And sometimes, you know, you, you breathe her in and, and you're, you're taking it in and you're pushing it. But sometimes you just have to let go, relax and pull back a little bit. So there's this constant ebb and flow, if that makes sense.
Guy:                      So in terms of that vision and things, that's how I'm kind of looking at it. But I'm very clear on the course of same policy with a bit of haze, but I know it's coming Sam, when I, when I, when I decided to step down from one 80, there was still a lot of uncertainty and there still are, but I'm not going to let that stop me moving towards. I think there's just finding what we're comfortable with. Yeah. And like you said, from your backpack in days, what you've embodied unexperienced through your life have given you a skillset that you just can't teach to someone you have to go and do, you know, and then, and then as you do that, cause I had people coming up to me going, are you crazy? What are you doing? Blah, blah, blah. But to me it felt right. Yeah. Because of my experiences of art, you know? Yeah. Amazing man. I'm going to change gears. I've got a few wrap up questions that I ask everyone, and we've kind of touched on it, but one question I'm asking everyone, what's a low point in your life that has become a blessing when you couldn't see it at the time.
Keegan:                Well, so it was probably a real team point was when I was living in Latin America. So I got involved with different sort of grassroots organizations and some of it was political sort of economical projects and such. And I lived with a family in the South of Mexico, a woman and her two kids. And, you know, I lived with her for like four or five months. And, you know, we worked on those sort of projects there and she was a very powerful woman, very energized and passionate about making a difference, uh, for the, for the local people and to improve, uh, Mexico and to improve the world. And so her name is Betty Corino and I lived with her for awhile. And uh, there came a time where I wasn't serving anyone for me to continue to live there. So I flew to Ecuador not knowing what I would do in Ecuador.
Keegan:                Um, and you know, I ended up teaching English in Ecuador and I found out, um, while I was there that, um, she'd been assassinated, she'd been killed, um, taking food into a blockaded community, um, that we're being staffed out. Um, and the guy who was sitting next to him, it was like a Finnish guy who was there doing exactly the same thing that I'd been doing. Um, you know, just supporting that organization. And it was, it was really a position that I could have been in. Um, they both got sort of targeted, you know, high skill shots and, you know, there was multiple cars and they were the two. Um, so that was kind of a realization for me that the path of kind of rebellious, um, political action, especially in Latin America was a, uh, probably a dangerous one, definitely a dangerous one, which are in you, but you know, it really got to the point of kill or be killed, um, for, for quite a lot of people there.
Keegan:                And I, you know, I had different meetings and discussions with different people in Columbia and across Mexico and Honduras and different places over there. Cause I was involved in those kinds of organizations and when that happened, it just, yeah, I reflected and I thought, you know what, I'm, what am I doing here? You know, like is, is the answer here to try to eliminate people who have a different viewpoint because that's what had happened. You know, like their, their physical life was, was ended because they had a different political stance to the government. Um, and it was paramilitaries, but it's, you know, it's strong, you know, government sort of connection to anyone who's, um, looking for a different way and it's a complex political scenario. Um, but yeah, basically that, that was the point where I was like, okay, like, um, I'm going to make a change here.
Keegan:                I've got to do something different. Um, so I left Latin America within a few weeks of that. Um, and probably within two months, uh, I'd got the job in France as head of strength and conditioning. So I came back to Australia after basically six years on the road. Um, and the assistant coach at the roosters who was assistant. So my dad and my mom, my dad and my brother were at the roosters outright up until I was there. But then even a few years before, so the assistant coach there had got the head coach role and I jokingly said to him, when he got the role in France, I'll, I'll go with you if you want. And I didn't think he would consider it because, um, I just spent the last six years sort of backpacking. I'd never been head of a program before, you know, I'd assisted in, in London and at Paramatta, like I had had some experience in the environment, but I wasn't healthy.
Keegan:                I wasn't strong. I wasn't really in a position to go and lead a bunch of men, um, to, to play one of the toughest physical sports. But, you know, we had a conversation about it and then I ended up speaking to club and then, yeah, so probably three months, two, three months after, you know, after Betty, it was probably, yeah, probably three or four. And I was in France as head of a program in strength and conditioning. And, but that's why it's always been really clear for me guy that it's not about winning premierships and just purely getting a physical change, like yeah. She gave her life to, you know, trying to make a difference and help people to, to have, uh, to have the opportunity to express their potential. I think that's really what it's about. Like what, what bothers me is just untapped potential.
Keegan:                And when, you know, living in beliefs and poor nutrition and poor lifestyle, uh, capping the potential of, you know, kids and adults and old people, just misinformation and they're being told and having the belief that they can't improve, they can't regenerate their bodies, that they, their medical conditions are chronic. You know, that that's not okay. And it's, you know, so much of it is proven to be preventable and you know, all the kind of experts that you have, like through the mind, through the chemistry and through movement, through mechanical, you know, like you've had the experts like Bruce Lipton, Joe Spencer, the movie DNA, like Katie Bauman, it's like that movement's perspective on how to, you know, how we should actually be doing it. Why, why isn't this stuff that dominant, like if we really care about humanity and why isn't that the dominant thing? Why isn't it being taught in schools?
Keegan:                Why are we not learning to eat good food in schools when we were, you know, there's diabetes itself is a one point $5 trillion industry and attempt to go to 2.1, it's like, what, what are we doing when that is a known preventable disease? If you listen to dr. Jason movie who you've had and Tim Noakes, and these guys, like they're saying, we can cut, you know, the vast majority of that with a simple nutritional intervention, that's not being taught to diabetic stuff. Like that's not okay. You know, and that's, I guess that's the, the seriousness of it is kind of brought out in that experience with, with Betty and sort of where that changed apart my path. Yeah.
Guy:                      So thanks for sharing that, Nate. Um, if you could have dinner with anyone tonight, from any timeframe in the world, who would it be and why?
Keegan:                Yeah. It's a tough one though. There's obviously a lot of people.
Guy:                      Yeah. I can see what, like 20 people at a table or something,
Keegan:                You know, like probably shake Myra. Like it's probably the guy not because I do believe in that kill or be killed kind of scenario that he got too mad. I think that his ideals and, uh, and what he lived for and what he, what he believed in. I just, you know, and the experiences that he had, it'd be a very interesting person to, to spend an evening with and brush up my Spanish as well. So that two birds with one stone. Beautiful. And last question, mate, what's one thing about yourself.
Guy:                      Most people wouldn't know about
Keegan:                What do they not know? Well, I learned something the
Keegan:                Other day, but it was that you spoke multiple languages. Yeah. I was going to say, maybe that's, you know, I speak Spanish, Spanish, and French and decent bit of German and basic Polish. Um, and then I learned bits of sot seal in young Concerta. I put quite a bit of effort into learning, like the Mayan and indigenous Australian languages. Cause that was a good way to connect with those cultures. Um, yeah, that's part of the real moment system is to take on another language. I mean, um, yeah, some of the guys have done really well with it. It's, it's a Renaissance. Like it's a, it's a rebirthing and we're getting towards the end here that the rebirthing concept is something that happened in Europe. You know, the 14 hundreds is like we came out of our dark age, um, and DaVinci and these guys, they spoke multiple languages.
Keegan:                They did art. DaVinci was a strong man. If you look up his ability to bend metal and he challenged people in strength, competitions, um, that like, if we really tried, what, how would we be living? Like, that's the question I'm trying to answer. I think music's a big part. I think, great. Food's a big part of the culture, the ancient Greeks, you know, I, that inspires the hell out of me every time I see, you know, those statutes and things. It's like, well, we should, why don't we, why don't we look like these guys? Why don't we have part of the day, you know, a few hours that's dedicated to communal physical development and part of the day that's developed devoted to philosophy. And part of the day that's devoted to, you know, great food and like why, what are we spending our time on?
Keegan:                What are we investing our lives in? And you know, what, how could we be doing it? Because we know that we can produce everyone thought that the work day would be cut down to like two, two to four hours by now because production needs a map with machinery. And you know, our food production is needs a lot of work, but we have the possibility to have so much more time freedom. So what are we, what are we doing with it? You know, that's, that's the, the languages as part of that kind of rebirth thing and my vision for a better humanity. When you learn another language, you don't just learn the words, you learn another culture and you learn to go back to being a child and the ignorance of not knowing what's going on around you and filling in the gaps and that vulnerability of learning to speak again and all that sort of stuff. So there are a lot of lessons in languages. So that's, um, yeah, that's something that probably a lot of people don't know.
Guy:                      Mate, um, after everything we've covered today, which has been a lot. Um, is there anything you'd like to leave our listeners to ponder on
Keegan:                I think it's just
Keegan:                Continually asking the question, what should I be doing here? Like, what's, what's a, what's an improvement that I can make from where I am today and no one's caught at all now. No one has every habit and every, you know, uh, nutritional component and training component and there's going to be bumps and it's going to be a Rocky journey. But today what, what's the thing that we can improve. Okay. So what's going to make you happier, healthier, help other people and higher performing. Like I am a massive believer that as you expand your physical capacity, those other things, you know, you give yourself room to expand them as well. You need a reason to be healthy. Everyone's talking about being healthy, but without that driving physical passion of actually going and running an ultra marathon or lifting a massive weight, then there's less of a reason to eat that good food and that stuff each day.
Keegan:                So just, yeah. Move towards, move towards those, those innate things that desire of I'd love to be a bit more like that. Go and do it. Envy is ignorance, imitation, suicide, Ralph Waldo, Emerson. It's one that sticks with me a lot and envy is ignorance. So don't, don't think, Oh, that's such a social media, you know, it's, it's, it's, it's proven that the more time you spend on social media, the more anxiety and things you're, you're, you're likely to experience. There's great things that you can see out there, move towards it. Just do the bit that you can do. You may never go past them. You may go past them. That doesn't really matter. But I think if we're, if we're continually moving towards that thing that burns inside of us above, I'd love to be a bit more like that then life.
Guy:                      Yeah. Yeah. Love it, mate. And, um, for everyone listening to this, they want to find out more about King Smith, where can we send them to?
Keegan:                Yeah. So there's a Keegan Smith on Instagram's three where I do a lot of my sharing and rural movement project to remember project.com. That's sort of the main, you know, business and interaction. So yeah, we have a program there that takes people through this, this whole holistic approach. We have an online training platform and, um, yeah, that's basically the best way, but I always enjoy people reaching out. It's nice. You know, I get a lot of messages from people on social media and we're lucky that I have this, you know, we have this opportunity to communicate with thousands of people each day for free, you know, that we never had that opportunity in the past. You had to call them up or send them a letter, you know, or stand on a soap box on the corner. So, you know, I used that opportunity and I love it. And, uh, yeah, I appreciate any feedback. You can ask me questions and stuff. They're usually pretty good with, uh, with getting back to people or answering things on that way. So yeah, that's, uh, that's the best way.
Guy:                      Beautiful mate. And, um, thank you so much. And I just wanna acknowledge mate everything you do. Like you've been a huge influence on my life. We've had many, a conversation as well around different situations and things, and I've always helped with make me reflect and look at things differently as well. And you know, the impact you have and I see it firsthand and it's phenomenal, mate. And I look forward to seeing what the next chapter of Keegan Smith.
Keegan:                Yeah, thanks. I appreciate your support. And you've done so much for removing as well. And you know, a lot of the guys who are doing the Let It In course at the moment and they're loving it and you know, that's, you know, you've presented a lot of our events and I hope we can continue to do more things together. I love your work and I'm really inspired by the shifts that you've you've made. And yeah, you've definitely encouraged me to keep thinking deeper and exploring, you know, that meditation, spiritual side of things. So yeah. Thank you for, for that influence that you've had as well, mate.
Guy:                      You're welcome. I appreciate it. Thanks legend.
Guy:                      I hope you enjoyed my interview with Keegan Smith today. As much as I did pretty, lots of things to contemplate. Anyway, just wanted a quick reminder to let you know that I am touring through different parts of Australia with my letter, then workshop this April, 2018. So if you're listening to this and my four week program Let It In the interactive start date will be in may as well as if you want to check out any of that. Come back to guylawrence .com.au. Anyway, have a fantastic weekend. Hopefully I'll meet you in person one day.