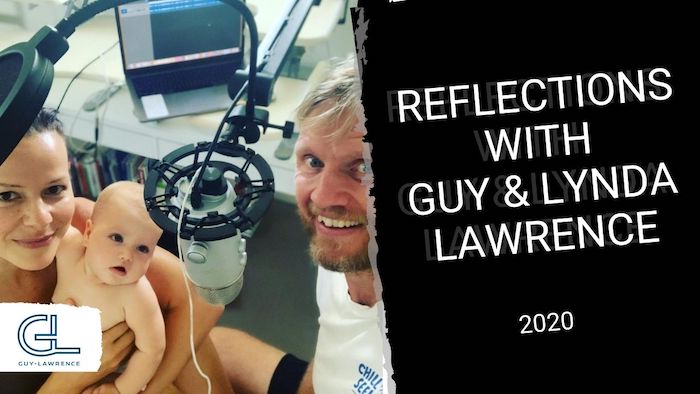 #151 Guy and his wife Lynda come together in this one-off podcast to reflect back over the year that's been.
In a relaxed conversation, they share some of their biggest challenges, becoming a parent, and what podcast guests have inspired them to take action in their own lives.
If you enjoyed this podcast, you may also like: How's My Gut Health? With Lynda Griparic.
Subscribe On:
---
About Guy: 
He is a coach, speaker, podcaster, wellness advocate and entrepreneur. Originally co-founded natural supplement company 180 Nutrition in 2010.180 Nutrition became one of Australia's leading natural proteins was a Telstra business awards finalist and gained multiple national media exposure or their efforts. Guy also founded the no1 ranked iTunes podcast 'The Health Sessions' achieving over 2 million downloads whilst interviewing some of the worlds pioneering health experts and New York times best-selling authors.
With over ten years in the health and fitness industry, Guy has also explored many facets of health including what's deemed 'alternative' and the measured effects on the body; from using meditation and neuroscience to create altered states of consciousness, shamanic rituals, cold exposure and breathwork to name a few.
You can learn more about Lynda Lawrence here:
Lynda's podcast 'Love & Guts':
http://www.lyndagriparic.com/podcast/
About Guy:
https://www.guylawrence.com.au/